Twist Natural Latex Mattress for Leander Classic Cot Bed, is a Chemical Free Dual-Sided Latex Mattress, that grows with your child
This award-winning cot bed mattress is sized and shaped to perfectly fit the Leander Classic Cot Bed, and offers the best support for your baby and child.  Dual-sided, this 100% natural mattress is designed to provide your little one with the right support as they grow from baby to toddler and beyond.
Dual-Sided Support For Baby and Toddler
One side is firm, as recommended for babies up to 12 months
When your baby becomes a playful toddler, simply twist it over to the supple natural latex side that's as comfy as it is durable
Chemical Free
Babies spend over 14 hours every day sleeping on their cot bed mattress
With a Little Green Sheep mattress, you can rest easy knowing that your baby is sleeping safely in a pure and healthy environment, free from chemicals and foams. Free from fire proofing chemicals (found in most baby mattresses) – Meets all British Safety standards naturally
Natural Goodness From The Inside
When it comes to ingredients, The Little Green Sheep believe natural is best:
Fleece Wool – Naturally fire proof and also helps regulate your baby's body temperature all year round
Coconut Fibre – Acts as thousands of tiny springs, reducing pressure points and providing an evenly sprung support for your little one
Natural Latex – Breathable latex that's supple, supportive and toddler tested!
Cotton – Aids breathability and grown without the use of pesticides.
Anti-Dust Mite & Breathable
Natural ingredients like fleece wool disperse moisture to keep a clean, dry environment that dust mites hate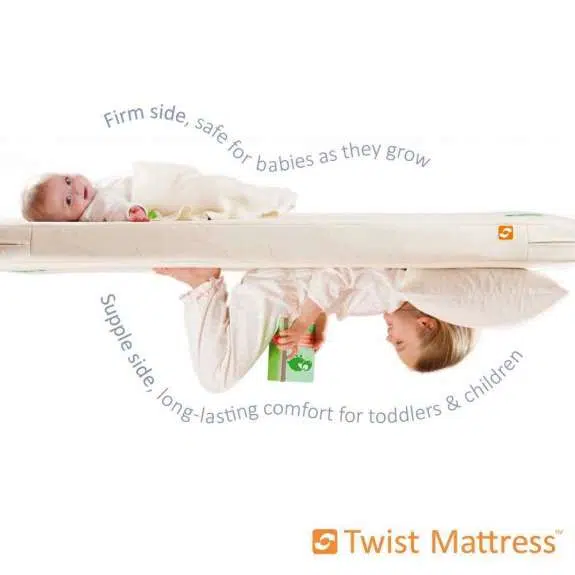 Passes BS 7177 and BS 1877-10
5 year guarantee
Chemical-free
Dual support for babies and toddlers
100% natural latex for extra comfort
Naturally anti-dust mite
Does not need to be turned
The mattress extension for Leander Classic Cot Bed helps convert your cot to a junior bed and is precisely made to accommodate the shape of the existing mattress and the junior bed.
This Extension is sold separately.
Size; Leander Classic Cot Bed / L116, W:66cm
Mattress Extension / Baby Cot to Junior Bed / L30 cm, W66cm